Stephanie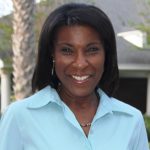 Stephanie Williams
REALTOR®
(407) 845-0333
(407) 516-5366
Fax : (407) 386-0330
Stephanie Williams will epitomize energy, integrity, hard work and creative service in your real estate transaction. Born in the City of Brotherly Love, Philadelphia, Stephanie got married in 1976 and moved to California where she and her husband resided for 20 years. Much of Stephanie's work experience is in the sales industry but she began her real estate career after arriving in Central Florida in the year 2000. She has worked many aspects of the industry representing buyers, sellers and investors in the residential real estate market.
In addition to her husband of almost 40 years Stephanie has two children 17 and 20, a son-in-law and granddaughter 16 months old. She has spent many years in ministry with her husband and loves serving as a mentor and coach for middle and high school youth. Stephanie and her husband also enjoy serving as missionaries to the Dominican Republic and take teams of youth and adults there to do serve every summer.
Stephanie has been inspired by some of the best in real estate sales and investments. She uses her experience and foresight to proactively help every client through their sale or purchase process. Stephanie and her team work with the banks to inspect and maintain properties and initiate communication with all parties from the first phone call to close. With Stephanie you can count on personal attention to details to assist you in every way possible to achieve success with your real estate transaction.