Sarah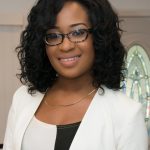 Sarah Tobie
REALTOR®
(407) 845-0333
(407) 924-1568
Fax : (407) 386-0330
"Real estate agent, Mentor, and Entrepreneur. Sarah Tobie is the definition of ambition! After completion of High school, Sarah went on to graduate from the University of Central Florida with a Bachelors of Arts degree in Legal Studies. Sarah believes in motivating the young generation to grow as strong, successful, and fruitful adults.
During Sarah spare time she volunteers, hang out at Starbucks, spend time with family, and visit local restaurants.
Contact Sarah to assist you with your next real estate transaction @ (407) 924-1568
Email: sarah@ParkerRealtyGroupFl.com
Or visit: www.sarahtobie.com.