Odessia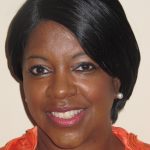 Odessia Joyner
REALTOR®
530-ODE-SSIA
(530)-633-7742
Fax : (407) 386-0330
Odessia Y. Joyner is Odessia-the-Realtor!
Odessia grew up in Philadelphia and has resided in Oviedo, Florida since December 1999. She graduated from Ursinus College, Collegeville, PA and Rutgers University, Camden, NJ. She has real estate transactions experience from working with nonprofit corporations and for profit entities in areas of community re-development, public housing and low income housing tax credits.
Buyers, sellers and investors in real estate transactions of all price tags and property types will receive excellent service and care.
Odessia resides with her husband of twenty years and their two children, ages 13 and 9. Family hobbies include church, golf, lacrosse, football, cheerleading, running, game nights, and theater and couch movie nights.