Camara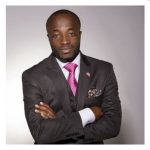 Camara Williams
REALTOR®
(855) WTG-LAWS
(321) 332-6136
Fax : (321) 221-7633
Camara Williams has extensive legal experience in Real Estate/Real Property Law, Estate Planning, Business, Contract, and Commercial Transactions. Specifically he has has counseled corporate clients regarding a wide range of matters; including compliance with federal and state regulations, contract lease negotiations and corporate governance issues. He has also negotiated high end buyouts and corporate transfers. Mr. Williams has handled matters related to project development, joint venture formation, financing, and CC&Rs and leases.
In the community he has served in a number of local charity boards, including several committees of the Central Florida Council BSA. He has organized and participated in legal forums where they discussed the laws surrounding the Trayvon Martin verdict. This forum in particular which has received national attention has now been deemed a potential scholarly material ready for archive. Furthermore he has personally written/blogged weekly on his "Free Legal Tips of the Week", educating the community on pertinent laws of the day.
He has had many public speaking engagements and has been a guest lecturer at local colleges and universities around Central Florida. Most recently in February of 2014, He visited the campus of the University Of Central Florida, and participated as a guest lecturer on Immigration law.
Camara has a high interest in law, policy, government as well as business and contract law, with a focus on how they are all interrelated in our society. Camara also has a personal goal of seeing the increase of interest within the African-American community with regards to Estate Planning especially in the Central Florida community.
He currently serves as President of The Orange County Bar Foundation, the first African American President in the organizations history. Last year he served faithfully as its Vice-President.
He is an active member of his church Antioch Missionary Baptist Church, in which he humbly serves as a member of the Board of Trustees. He also a proud member Alpha Phi Alpha Fraternity, Inc. Camara envisions himself as an advocate for the community, as well as an organizer intent on bringing people and their ideas together. His personal life consists of faith, family and friendships.
He received his Bachelors Degree in History with a minor in communications from Sacramento State University where he ran Track and Field, as well as an earned his Juris Doctorate Degree (J.D.) from the Florida A&M College of Law.
*Whether you are purchasing your first home, selling your tenth, purchasing or leasing a commercial building or investing in income-producing properties, I look forward to the opportunity to help you through the process.